When I think of typical
back to school
looks I think argyle, pleated skirts, and sweater vests (it's the Catholic school girl in me) but for fall 2012, if you went into any classroom from preschool on up, what do you think is the big trend?
Colored denim
! I am done with school for the rest of my life…God willing, and I wore this on a day trip to Santa Cruz, but with the big tote, funky flats, and
youthful colors
, I could just as easily be headed to my
first day of school
.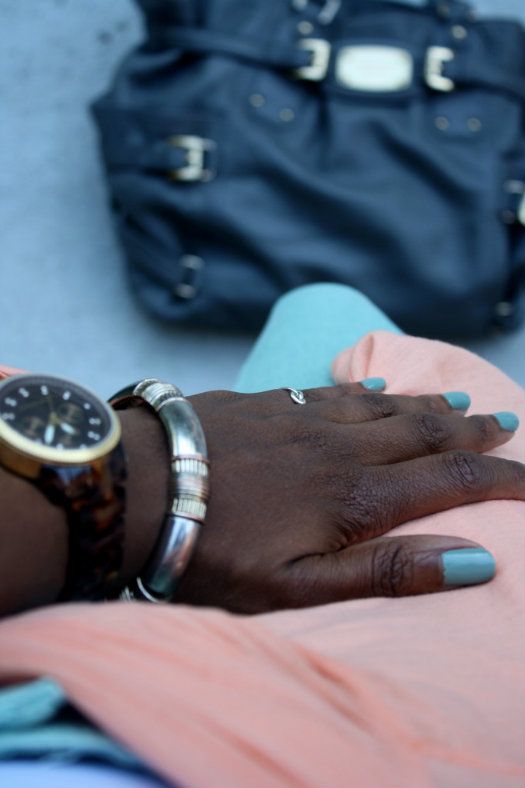 How did/do people dress in your
high school and college
? I went to an all girl's college (
Spelman
) and it was a fashion show for sure. Of course you had people who kept it casual, but a girl walking around in a
LBD and 5 inch Prada pumps
wasn't exactly out of place…
wearing:
h&m button down, gap colored jeans (
GAP 1969 ALWAYS SKINNY
,
GAP 1969 ANKLE ZIP LEGGING JEANS
,
GAP 1969 CROPPED LEGGING JEANS
,
OLD NAVY ROCKSTAR POP COLOR JEANS
), michael kors bag, sam edeleman adena loafers (
SIMILAR UNDER $20
),
TOMS KATHMANDU SUNGLASSES
c/o,
OPI THANKS A WINDMILLION
, f21 bracelet,
MICHAEL KORS TORTOISE WATCH
worn to:
spend the day in santa cruz